Business opportunities
We are seeking visionary partners
The SFP Pointe-Noire is supporting the development of industrial activities in the region, especially in the Pointe-Noire sector. We are available to discuss economically promising activities. We possess 500 ha of flat land served by road or rail, supplied with circulating water and electricity. The land is situated near the docks and offers ideal conditions for the establishment of an array of industrial projects.
of industrial sites
available
electricity and
circulating water
the docks
and the railway
500 ha
de terrains industriels disponibles
Work with us to achieve Pointe-Noire's full potential
In addition to our world-class railway and port infrastructure, we possess 500 ha of land that is available and ready for industrial development. Are you contemplating a project in Pointe-Noire? Discuss your project with our Manager of Corporate Affairs and Business Development.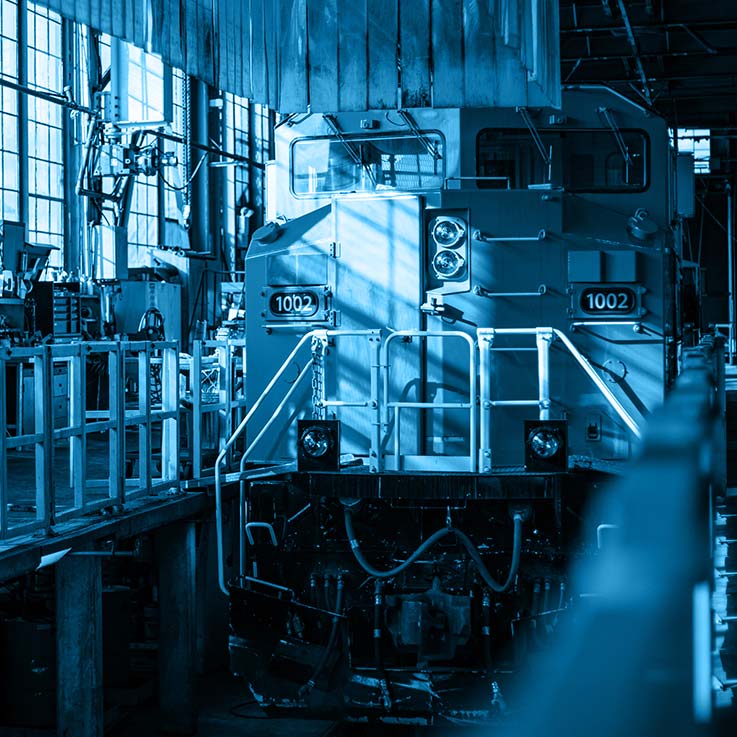 Pointe-Noire Soil Treatment Centre
Partners in regional industrial development
The Pointe-Noire Soil Treatment Centre stems from a collaboration with Englobe Corporation and is the first enterprise established on our available land. The new company will be able to decontaminate soil for all potential customers at the regional or provincial level.
Through this collaboration, Englobe, a firm established in Sept-Îles for over 35 years, will sustainably develop its expertise in the region.
With the establishment on its land of this new contaminated soil treatment centre approved by the Ministère de l'Environnement et de la Lutte contre les changements climatiques, the SFPPN is encouraging local economic diversification.
The SFP Pointe-Noire has all the qualities that we were seeking to establish this new activity in the region. The reception and spirit of partnership displayed, road access and the services available on the site make the SFP Pointe-Noire an ideal partner for Englobe.

Daniel Deschênes
Director General,
Englobe Treatment Centres
Local development
Procurement policy
favouring
Through our procurement policy that favours local businesses, we are supporting the economic development of the Côte-Nord region. Are you a potential SFP Pointe-Noire supplier? Submit a service offer to the procurement chain superintendent.
Are you contemplating a project in Pointe-Noire?
Let's discuss it.
We are seeking visionary partners to achieve the full potential of our assets in Pointe-Noire
Strategic infrastructure
For the natural resource industry
of iron ore
storage capacity
accessible deep-water
industrial docks
of industrial sites
available