We rely on the expertise and know-how of more than 280 local workers who believe in SFP Pointe-Noire's potential. Every day, our employees strive constantly to achieve the necessary operational excellence and offer our clientele service that is unparalleled in the industry. More than a team, the SFP Pointe-Noire is a genuine family whose members look out for each other by adopting the best occupational health and safety practices.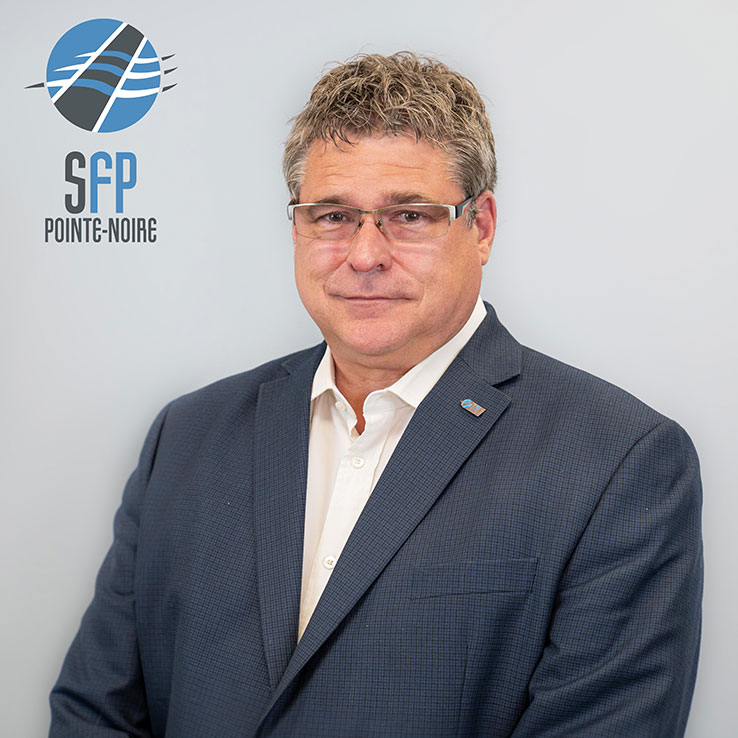 Louis Gravel
President and Chief Executive Officer
Louis Gravel is a graduate of Université Laval in mechanical engineering and of Duke University in North Carolina in business leadership. He also holds a locomotive engineer's competency certificate issued by the Institut du Transport Ferroviaire Canadien.
Mr. Gravel has 30 years of experience in the railway sector and has occupied most of the positions in the sector. From 2014 to 2019, he served as President of Genesee & Wyoming Canada Inc. (GWCI) and its Canadian subsidiaries. He managed and operated nine railways spread over four Canadian provinces and three American states. From 2006 to 2014, he served as General Manager of Railway and Port Operations for the Québec North Shore and Labrador (QNS&L) railway. During the 24 years he spent at QNS&L and Rio Tinto, Mr. Gravel occupied several management positions, including railroad line engineer, railway maintenance superintendent, superintendent of transportation, signals and communications, and director of engineering and capital projects. He has also been a member of the Board of Directors of the Railway Association of Canada (RAC) since 2014, where he represents Shortline Railways. He is involved in the community and has sat on the Board of Directors of the Caisse d'Économie Desjardins de Sept-Îles for more than 20 years.
In March 2020, Louis Gravel returned to the Côte-Nord region to take up a new challenge as President and Chief Executive Officer of the SFP Pointe-Noire.
Martin Perron
Vice-President, Special projects
A native of Sacré-Cœur on the North Shore, Martin Perron is a member in good standing of the Ordre des ingénieurs du Québec and a graduate of the managerial development program at the CIREM-HEC Montréal. He has 28 years of experience in iron ore handling operations and ship loading in the mining sector.
In 2017, he participated in the revival of the Pointe-Noire site as director of engineering and maintenance. He now serves as Vice-President, Operations. His thorough knowledge of Pointe-Noire's equipment, operations and site is an undeniable advantage. He is known for his strong ability to anticipate problems and sound, well-thought-out judgment.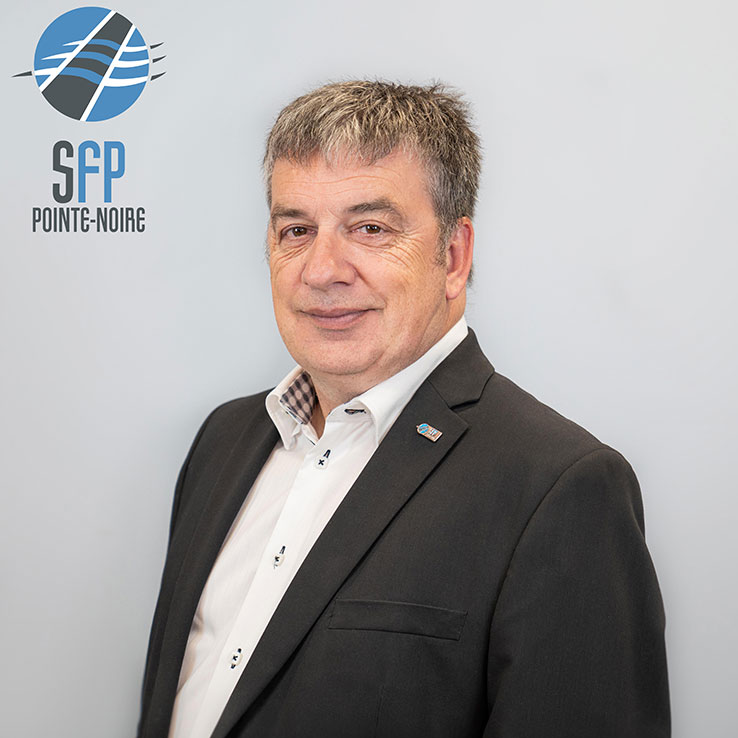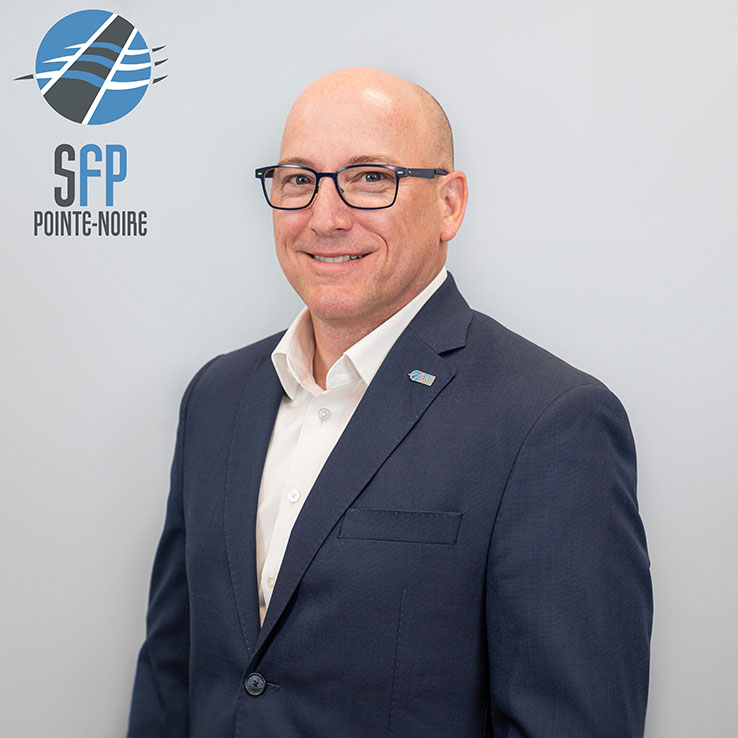 Frédéric Cormier
Vice-President, Finance and Administrative Services
Frédéric Cormier is a native of Havre-Saint-Pierre, Québec. He holds a bachelor's degree in finance from Université Laval and an MBA from the Université du Québec à Montréal. He completed Duke Corporate Education's Finance Leadership and Growth Program and the Executive Leadership Program. He also completed the Certified Corporate Financial Planning & Analysis Program of the Association for Financial Professionals (AFP) and the university certification program in corporate governance at the Collège des administrateurs de sociétés at Université Laval. He is a member of the Ordre des comptables professionnels agréés du Québec (CPA CMA), a certified company director (CCD), and a Chartered Director (C.Dir.)
He has 25 years of experience with companies in the services, construction, distribution and, more specifically, natural resource extraction and processing sectors, where he has mainly worked in finance and was involved in technological development, human resources, and continuous improvement. Mr. Cormier joined the SFP Pointe-Noire in December 2019 as Vice-President and is responsible for financial services, human resources, communications, business development and procurement.
Mario Dupont
Vice-President, Engineering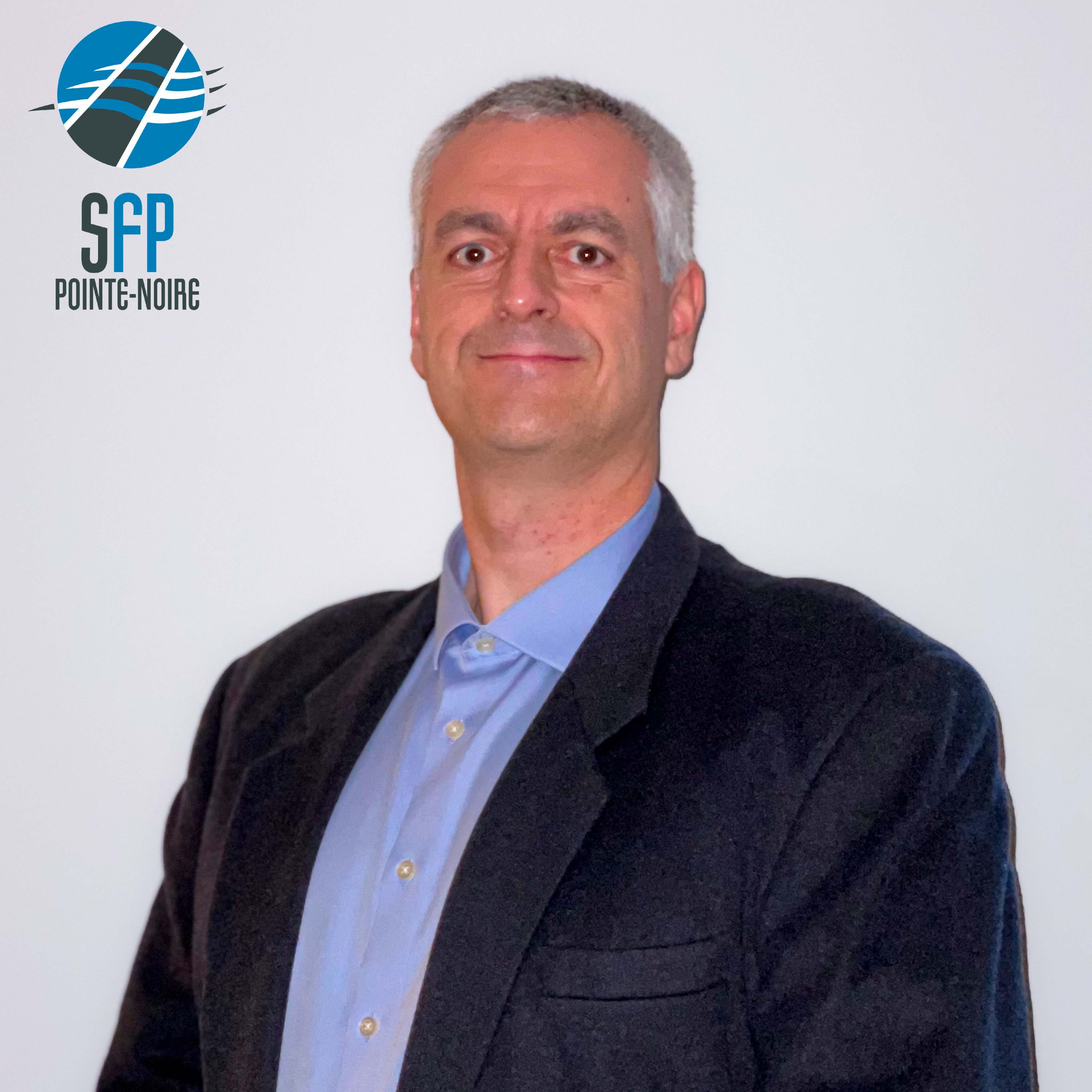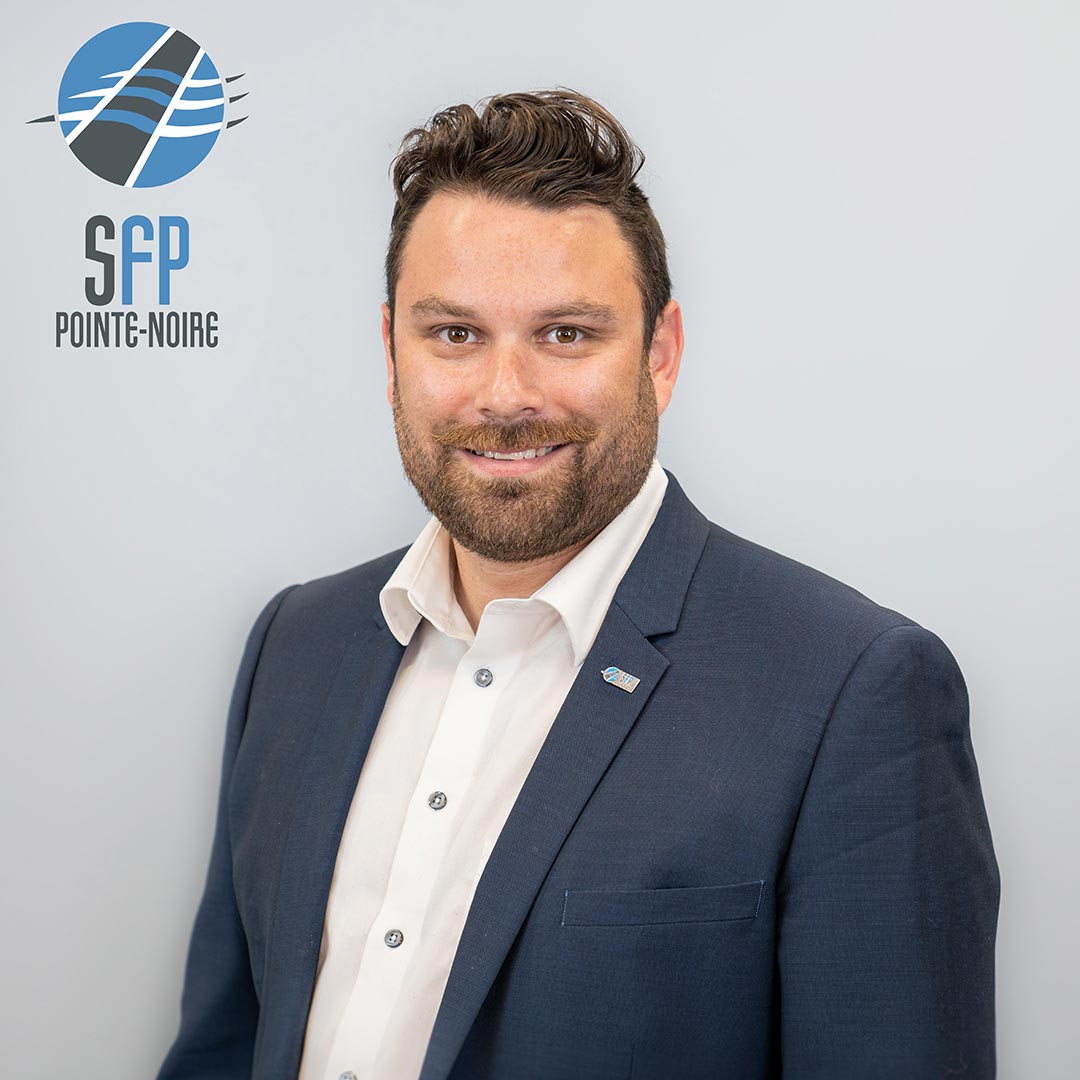 Gabriel Striganuk
Vice-President, Operations
Pierre Dubé
Vice-President, Engineering and Special Projects
Pierre Dubé holds a bachelor's degree in electrical engineering from Université Laval in Québec City. He is a member in good standing of the Ordre des ingénieurs du Québec and hold the PMP certification of the Project Management Institute. He has over 28 years of experience in the heavy industry sector, where he has mainly worked in project management, engineering, and maintenance.
He has lived in the Sept-Îles region for roughly 25 years and has worked as an engineer, foreman, superintendent, chief engineer, and director in large businesses in the region. Pierre Dubé has acquired solid expertise in project management over the years. In June 2020, he was appointed Vice-President, Engineering and Special Projects. He is responsible for the company's engineering team and development projects.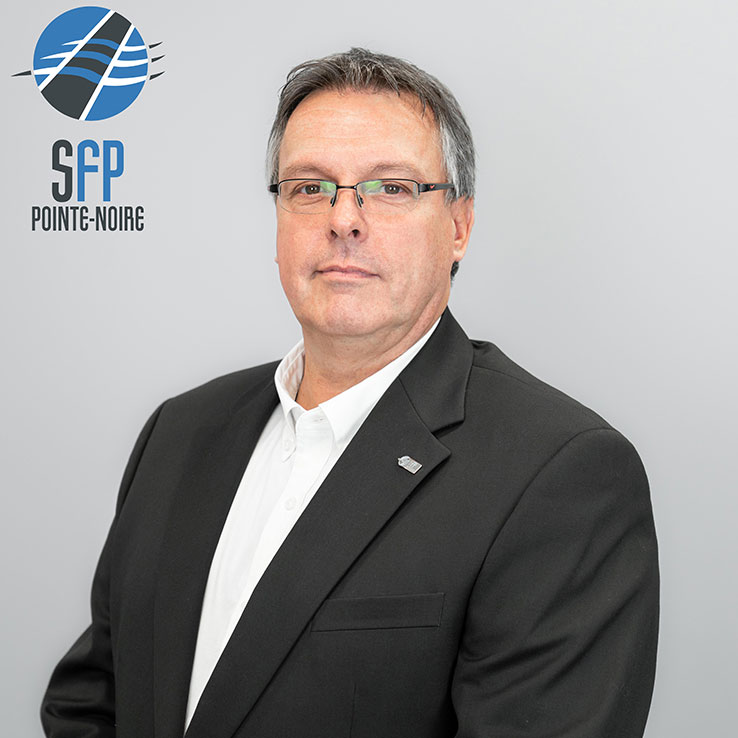 Some members of the SFP Pointe-Noire family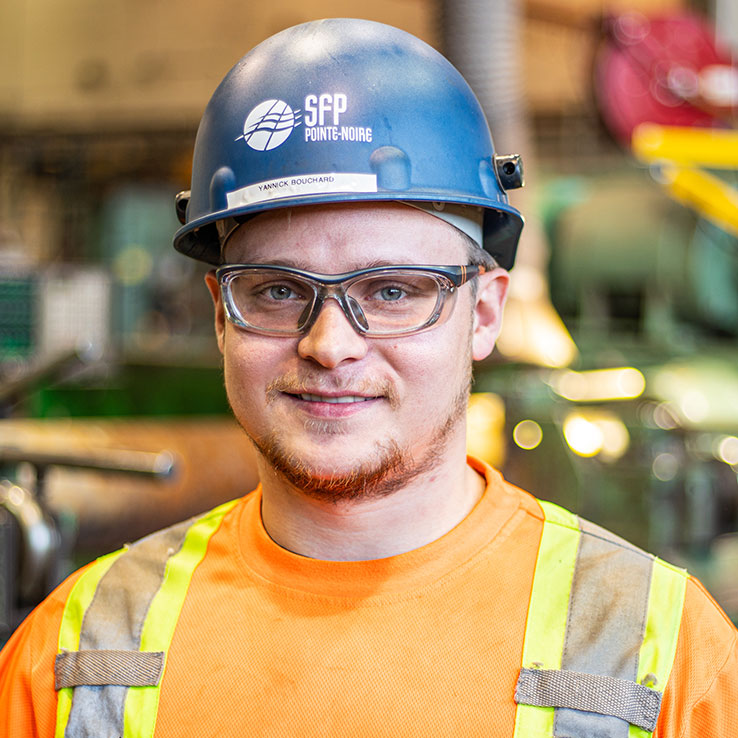 Yannick Bouchard
Machinist
I especially like the workplace atmosphere and good team spirit that we maintain. Workers and managers are accessible and conciliatory.
Daniel René
Locomotive mechanic
I have worked on the Pointe-Noire site for over 23 years and am pleased to be among the workers who have enabled the SFP Pointe-Noire to revive its rail and logistical operations.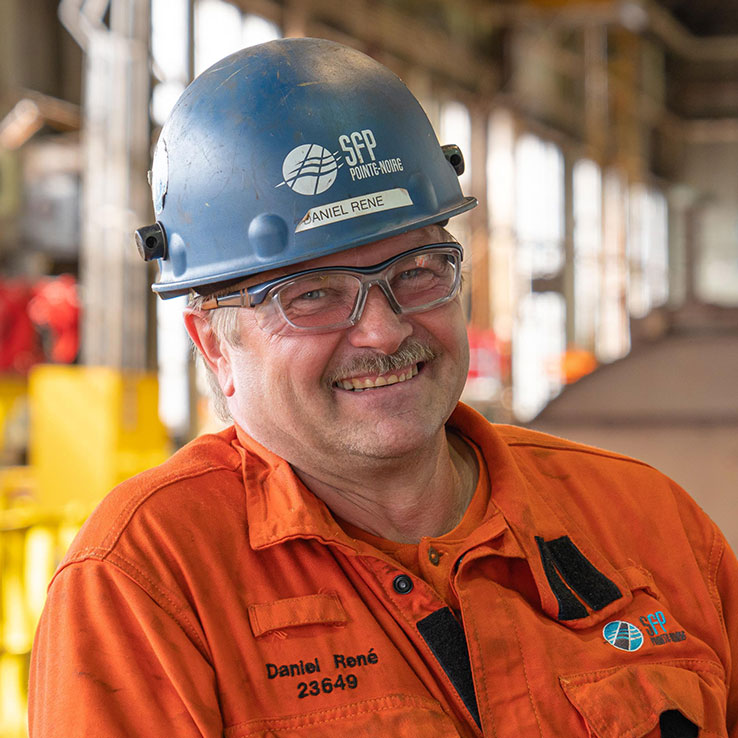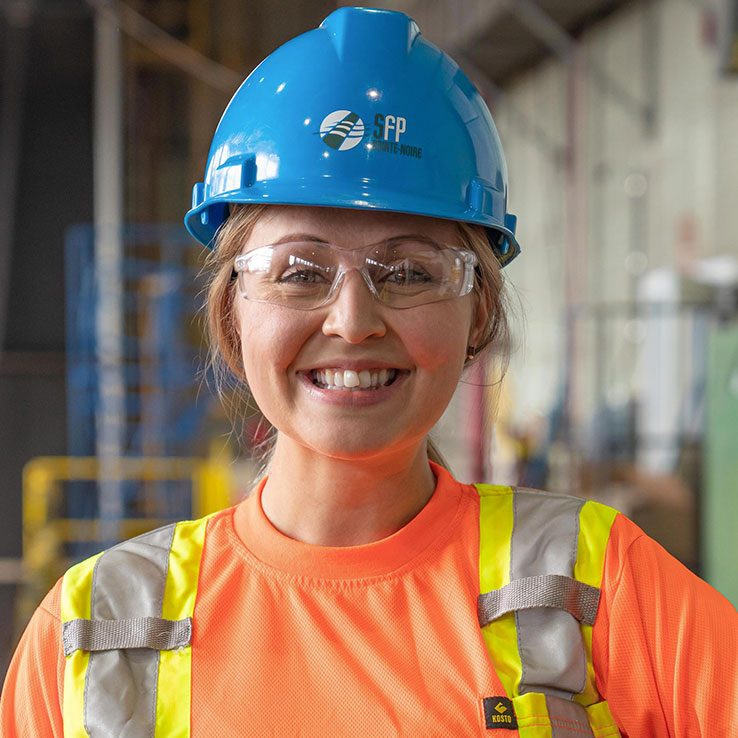 Kim Paquette
Train conductor
The SFP Pointe-Noire gives me an opportunity to surpass myself and distinguish myself in a mainly masculine field.
Philippe Renaud
Project manager
As a young engineer, I have been drawn by the many challenges and projects pertaining to a rapidly growing company like the SFP Pointe-Noire.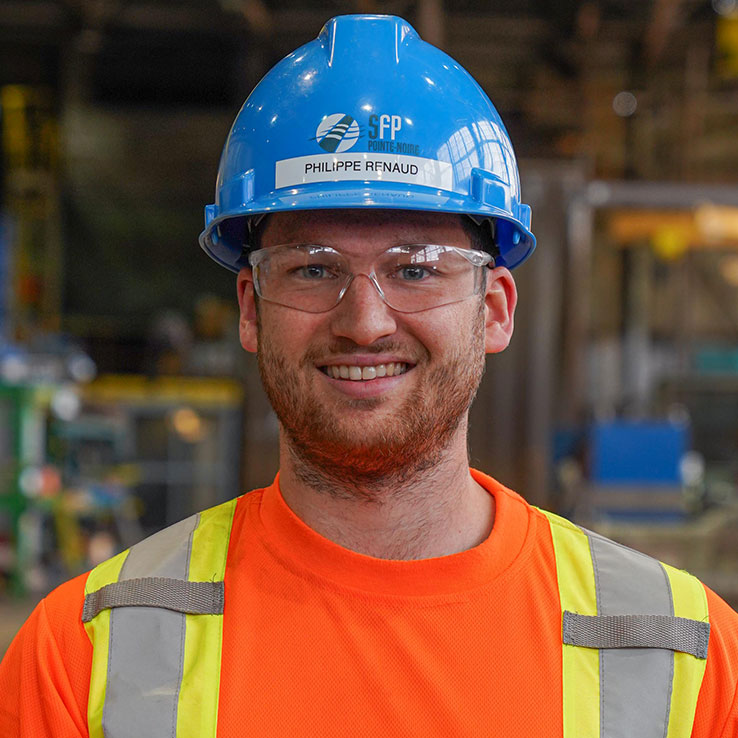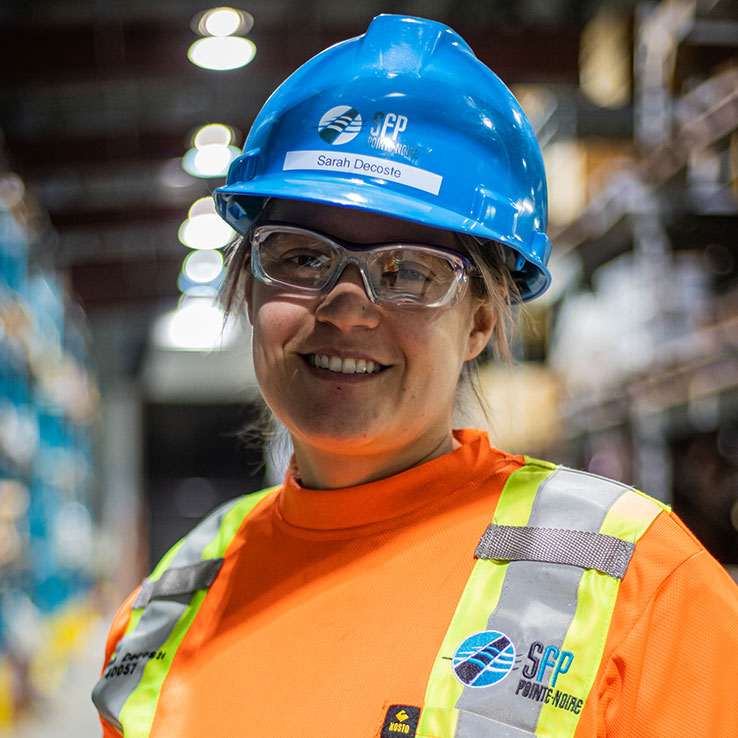 Sarah Decoste
Warehouse operator
My work gives me an opportunity to push my boundaries. We are like a family at the SFP Pointe-Noire, which gives me a feeling of pride and belonging.
Jessica Bernard
Buyer
Everyone is welcoming at the SFP Pointe-Noire and the atmosphere is friendly. Each day is different, and my work allows me to keep in shape.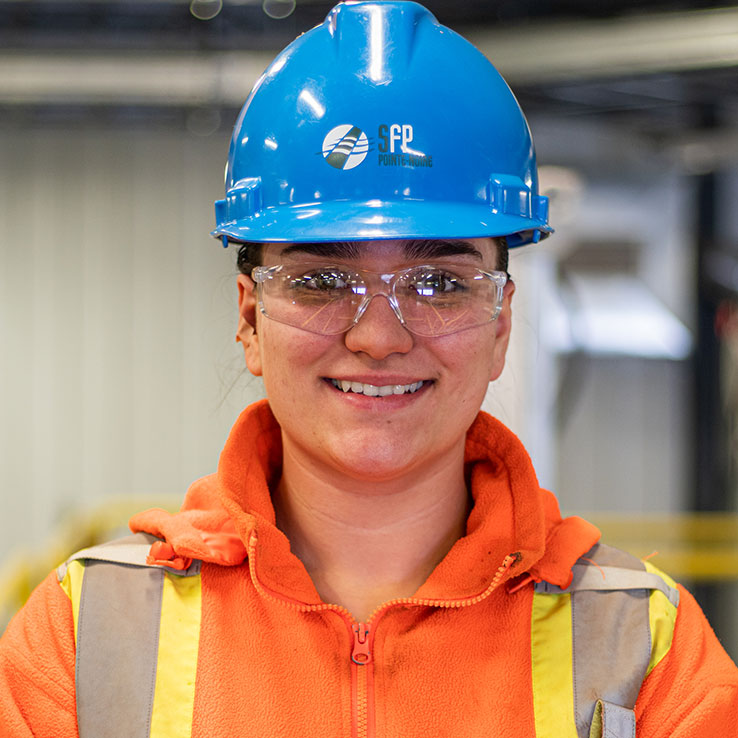 Alain Boucher
Payroll management analyst
I find at the SFPPN a familial working spirit among all the workers that is rarely found elsewhere. Each working day at the SFPPN is fully satisfying at the professional and personal level.
Careers with the SFP Pointe-Noire